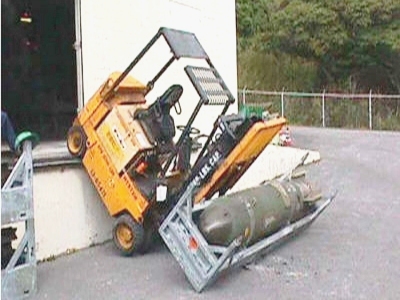 Many employers choose on-site training so their staff are trained on the equipment they will actually be using and with the loads they will handle. Up to 6 trainees of similar ability may be trained at the same time.
For on - site training, our instructor will require the following facilities to be in place:
1. A Forklift Truck in safe and sound working order, available for the complete duration of the course
2. A supply of stackable loads and empty pallets, set aside from the main working area and preferably under cover.
3. Access to a room in which the theory sessions can be peacefully conducted.
4. Uninterrupted attendance by all trainees throughout the entire course.

Our specialised training covers; Crosby Rigging, Forklifts and MEWP's and is carried out at the customers premises. All training consists of both theory and practical traing and will ensure your staff are competant and qualified to meet the needs of your business.
Participants will complete the course with the knowledge and technical skills to operate a forklift truck in a safe and competent manner as prescribed in Health & Safety Legislation.
Health & Safety procedures are taught to all candidates which leads to better and safer business processes which will reduce the risk factor for your business.
All Lloyds training courses lead to a written examination and certificate or diploma if successful. These widely respected examination qualifications have now run successfully for over 50 years. The Lloyds diploma is recognised across the industry as the leading qualifications for engineers responsible for the testing and examination of lifting equipment. Lloyds is a member of the CPD Certification service. CPD member organisations have had their educational and training activities independently certified for industry-wide and pan-disciplinary CPD purposes.
The CPD Certification Service helps organisations provide certified CPD and acts as a point of contact for those seeking to obtain certified CPD material. It supports further learning initiatives being undertaken by Government, professional institutions, trade associations, individual organisations, training providers, suppliers and so on.