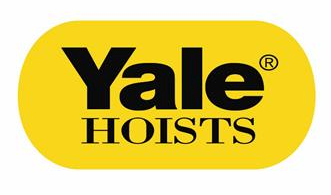 Yale Hoisting Equipment are manufactures of the world-renowned Pul-Lift ratchet lever hoist.
This general purpose robust and reliable tool along with a widely increased range of performance rated products has made Yale a leading manufacturer in the hoisting market.
Yale products are designed with practicality, endurance and safety in mind and ensures that whichever Yale Hoisting product that is choosen assures quality.
| | |
| --- | --- |
| Hoisting Equipment | Hydraulic Jacks & Tools |
| | |
| Crane Systems & Power Supplies | Textile Lifting Slings |
| | |
| Load Hoisting Tackle | Workshop Equipment |
| | |
| Load Moving Systems | Material Handling Equipment |
| | |
| Crane Weighers | Spring Balancers |
| | |
| Lashing Systems | Personal Protective Equipment |